Versa Products has been in business for 70 years due to our steadfast commitment to our customers. To us, business is not transactional – it's all about relationships and working together toward mutual success.
Time and time again, we've seen large manufacturers come along and attempt to duplicate a particular Versa product or enter a market area with a new product line, only to exit the space and discontinue the line a few years later as their focus and priorities shift.
That's not us. We understand that the critical projects our customers are implementing involve significant capital investment and rely on specific products and technology that are designed months or even years in advance of installation. We know how frustrating it is when the products you planned for are obsoleted or otherwise not there, leaving you high and dry, when the time comes for completing your project.
At Versa, we have 20+ product lines that have been around for decades, ensuring that our valves and accessories are there when you need them for initial design, subsequent designs, and for replacement years down the road.
We know that not only product availability, but also product lead time is critical to the success of your projects. Despite the recent challenges of the global pandemic, our staffing and inventory levels remain extremely strong and we continued to meet and exceed your expectations for lead times and product deliveries. Our technical support and sales team remains ready to serve you and our factory is running 6 days per week.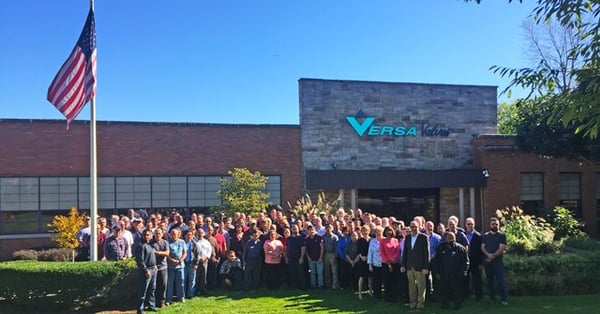 Quality and reliability are what we pride ourselves on. As other companies are navigating through acquisitions, rebranding, and ever-changing focus areas that prioritize short-term profits over customers, know that you can continue to count on Versa to consistently provide the quality products and exemplary customer support you've come to expect from us.
Learn more about our 70-year history of prioritizing relationships and ensuring customer success.