Versa's shuttle valves are a popular accessory in a variety of applications that require OR circuits for automatic switching to the higher of two input signal pressures. One longtime user of our shuttle valves recently asked Versa to adapt our concept to allow the opposite: output the lower of two input pressure signals. Versa accepted the challenge.
The customer's application was control instrumentation for midstream oil and gas transfer. The instrumentation requires a consistent output signal for pressure sensitive control equipment. Other products on the market are either unreliable at higher pressure ranges, or simply cannot offer the necessary flow. Using our shuttle valve as a concept base, we were able to develop a Low Pressure Shuttle Valve that provides the rugged durability, bubble tight seals, and high flow Versa Products is known for. All this while also providing the sensitivity and working pressure range to satisfy the application's strict requirements.
It is now available for any dual input application where a continuous output pressure is necessary for sensitive control devices. Our new Low Pressure Shuttle Valve is available in 316 stainless steel with ½" NPT.
Pressure Range

Switching Differential

Max. Differential

Operating Temps

Flow

20 – 200 PSIG

5 ± PSIG

100 PSIG

Std: -5⁰ F to +200⁰ F (-21⁰C to +93⁰C)

-44: -20⁰F to +200⁰F (-29⁰C to +93⁰C)

2.0 Cv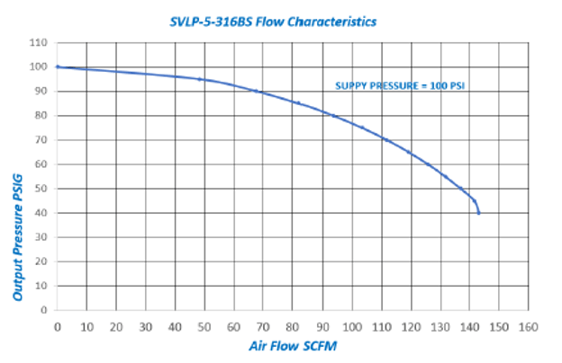 Please see the product bulletin for further information or visit VersaSelect.