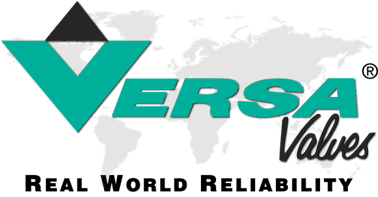 In the earliest days of solenoid-controlled valves, the power requirements for solenoid coils were extremely high. As a result, automating process valves was very limited in practice. In addition, plenty of consideration had to be given to specific challenges such as heat, large gauge wiring, and consistent power supply.
Solenoid power consumption isn't nearly as demanding in today's world since high wattage is only 5 – 10 watts. However, the scale of valve automation has grown to a point where even the modern coil's standard power requirements can limit real-world applications.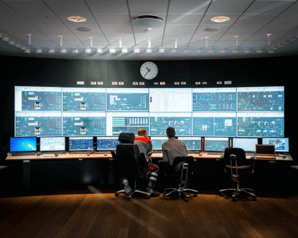 For starters, high-watt coils cost more to operate. Current electricity rates in our home state of NJ are ~ 15.64¢ / kWh, and that rate can easily double in other parts of the world. Further, it's not uncommon for an industrial facility to have hundreds, if not thousands, of individual solenoid coils continuously operating at once. Consider that Versa's standard XX coil option operates at 9.5 watts. Our XXN4 option is an upgraded solenoid reliability package that only draws 1.8 watts. The change can result in a drop of over 80% in operating costs. In high-volume, continuous operation applications, the energy savings can pay for upgrade expenses in a matter of months. The lower power consumption also contributes to the lower overall carbon footprint of the entire operation. Of course, all this is without mention of the other performance upgrades included in the XXN4 solenoid reliability package.
Beyond cost, low-watt solenoids can solve a few Real World Reliability issues. For one, every solenoid coil generates heat. The higher the wattage necessary to operate, the more heat generated. Often, a continuously operating solenoid can burn an unprotected hand. Maintenance technicians have learned this lesson the hard way. Heat generation may be acceptable in open-air applications. Still, once the coil is packaged in an enclosure or installed next to any sensitive equipment, a high heat scenario may prove costly. Furthermore, hot running coils will limit a systems' ambient temperature ratings. In some cases, a low-watt coil can nearly double the maximum ambient temperature rating of a valve.
Also, high wattage requirements create problems for applications in remote areas. Running wire is often a considerable portion of installation costs and may not even be viable for remote applications such as a natural gas pipeline. Not only are long-distance power cables expensive to install, but they are also an open opportunity for a voltage drop. This can result in unreliable solenoid coils, a significant concern for emergency shut-down or over-pressure protection circuits on remote pipeline applications. Using 0.85W or 0.5W solenoid coils enables reliable valve automation through site-generated power sources such as solar panels and battery packs. With the right circuit design, large-ported spool valves piloted with low power solenoids can allow small pulses of power to control considerable flow. This combination is a great way to handle critical applications quickly with low power availability.
For the applications that require low power, generous flow, and a direct-acting valve, Versa has a newly developed solution. Traditionally our D-series high-flow, direct-acting valves required 2.6 watts to operate. With the addition of our new low power suppressor option, suffix option -LLP, the wattage requirement reduces to 1.3 watts after initial in-rush. This new option opens up new applications for Versa's high-flow, direct-acting valves.
Low power options are vital for Versa's Real World Reliability offering. With a wide range of low-power options for our valve series, we are well equipped to offer solutions for any application.
Versa offers incomparable product reliability, durability, customer service, market knowledge, and application prowess, all backed by our 10-year warranty. We are a privately held company and ISO-9000 certified factory based in the USA, providing a bedrock of "Real World Reliability" and service for our customers.
For more information, contact your local Distributor.
Engineered to Outperform and Outlast all Others