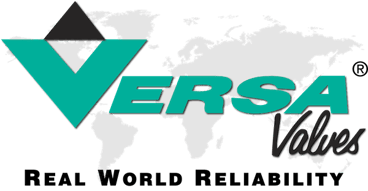 No matter the industry, downtime is not an option. Even a short time offline can cost millions of dollars in production losses, not to mention the safety issue of sudden failures. Demands for modern efficiency make reliability more critical than ever.
With many industrial applications dependent on solenoid valves for process automation, it's important to ensure your system is built for Real World Reliability.
Versa has over 70 years of real-world experience. We know exactly what our valves are put through on a daily basis, and we know what it means to our customers to keep those valves running.
So, what causes failure to shift in a solenoid valve?
Our quality lab finds the #1 cause of failure to be ingress of debris and moisture. Ingress is an especially frustrating problem because it's inevitable. When foreign material enters a valve body or solenoid, it clogs up internal moving parts and causes them to stick.
This is particularly a problem for applications with long periods between cycling, giving foreign materials more time to build-up.
To fight the problem, Versa offers rugged, high-flow valves capable of handling debris. However, in toughest applications, customers need more than the basics to assure valves shift when called upon. For these applications, Versa developed Transitional Reliability Packages—a selection of features and products designed to prepare our valves for even the most demanding applications.
Transitional Reliability Packages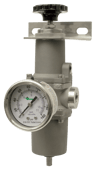 Filtration and Dust Exclusion
The first line of protection is filtration to keep debris from entering your valves through media. A filter/regulator installed upstream of the valve will help keep the media clean before flowing through the valve. Our AR-316 stainless steel filter/regulators are designed to stand up to the harshest environments while providing highly accurate pressure regulation. There are multiple levels of filtration allowing particles of various thicknesses to pass through. We provide a 25-micron filter as standard with options for 5 or 40 microns as needed.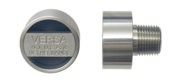 The second line is the valve exhaust. The simplest addition for protection is our Versa Dust Excluder. The diaphragm design allows for unobstructed exhaust without the opportunity for clogging/freezing as in muffler style options.
Solenoid Protection Packages
The electronic solenoid operator portion of the valve is a key component in valve automation, and often the most vulnerable. By using a combination of potting, low-power options, and our one-of-a-kind Solenoid Exhaust Water & Dust Nut, we can dress our solenoid operators for any environment.
We've made it easy for you to order by offering a number of pre-configured combinations to apply to your solenoid valve. As an example, the XXN4 will outfit your valve with an explosion-proof operator, 1.8W potted coil, and our D14 solenoid dust nut achieving a NEMA 4X (IP 67 equivalent) ingress protection rating.
Valve Reliability Packages
Inside the valve body, Versa offers plenty of upgrade options for application-specific requirements:
Seal options for chemical compatibility or temperature ratings.
U-cup seals for reduced friction.
Internal plating.
Upgraded lubrication.
Stronger return springs.
A combination of these upgrade options can be grouped into general Reliability Packages for any demanding application. Two of our most trusted options are our:
Power Shift Package
The latest from our Transitional Reliability Packages is our Power Shift Package (PWR). The Powershift combines our strongest return force option with a special double piston to negate increases in minimum actuation pressure. This creates a robust solution to the build-up problem seen in seldom-cycled valves.
In any application which sees stiction, the Power Shift Package provides an interchangeable option with the power to blast through any obstacles on its way to closure.
Ultimately, these Transitional Reliability Packages can be combined into an Optimized Power Shift Package that offers the best of Versa's ingress protection and reliability packages. A valve that is this well configured can be trusted in the world's most critical applications.
Finally, the Optimized Power Shift Package is fully compatible with our Diagnostic Feedback Options. The best of Versa's high-reliability options paired with real-time diagnostic intelligence is the ultimate offering of Real-World Reliability.
For more information, contact your local Distributor.
Engineered to Outperform and Outlast all Others