To ensure you have instant access to the information you need to evaluate Versa valves for new designs, we've launched interactive 3D CAD download capabilities for V-Series valves. This online tool is integrated into our recently released VersaSelect product selector to provide everything you need to vet, compare, and spec in the right valve and accessories for your next design.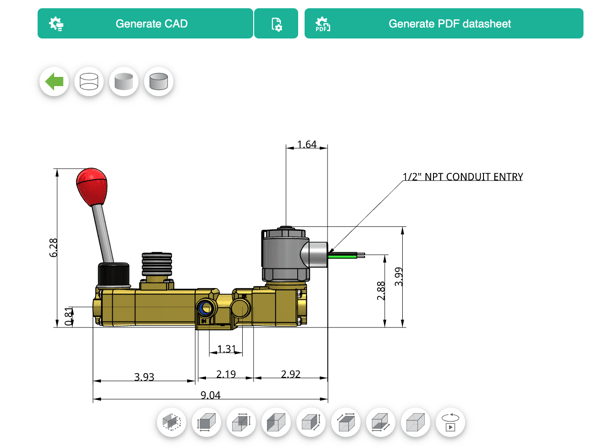 Built by CADENAS PARTsolutions, this new online library is all about self-service and providing control engineers with easy access to 3D CAD models. With multiple file types available for download, design engineers can insert 3D drawings of our valves into their application designs in real time. This capability adds accuracy and accelerates design cycles for manufacturers who need these components to help their applications reliably function.
Previously, engineers needed to contact Versa Products directly or through a distributor to get information and CAD models for Versa Products valves delivered to them. Now, you can save time by configuring a V-Series valve online, getting detailed information directly, previewing the part in an interactive 3D viewer, and then downloading the information in the CAD format needed.
This short demo video walks you through how to navigate the online tool to quickly get the CAD models you need.
Visit the 3D Model Configurator to get started configuring your next V Series valve. This 3D modeling capability is also incorporated into our VersaSelect online product selection tool along with pricing, product documentation, and more.