To Versa, the health and safety of our employees is paramount. Beginning in mid- March of 2020, we implemented major health and safety measures designed to reduce the possibility of COVID-19 spread within our facility and to take care of our most important asset, our people. We are proud to announce that our efforts were officially recognized by the State of NJ and we were awarded the New Jersey Healthy Business Certificate. We are thrilled to receive this award and to know that we are doing all the right things to take care of our staff.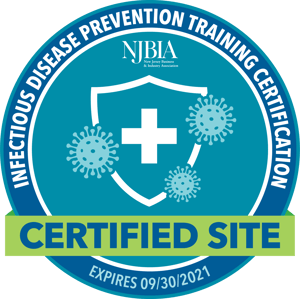 Versa is extremely proud that during these most challenging of times, we have succeeded in maintaining our exemplary lead times and on-time delivery performance. Our technical support and sales team have remained ready to serve you and our factory is running 6 days per week. We certainly hope and pray that the COVID-19 crisis is behind us soon, but rest assured Versa is ready to respond to your business' needs however long it takes.
Stay well and know that Versa is here to support you!