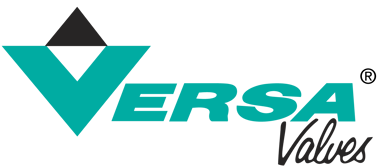 Versa understands the importance of getting the right product, on-time to our customers. We are proud of the fact that we assemble-to-order and ship over 90% of our orders in less than 10 days in February and every month going back for many years!
In the last two years, global supply chains have been stretched to the limit experiencing material shortages, and freight capacity constraints which has resulted in price increases, and unpredictable, extremely extended lead times. It is not uncommon for raw material deliveries to take up to a year from time of order. Yet, Versa still maintains a 99% on time delivery rating and best in class lead times to our customers.
Supply Chain Excellence
At Versa, our supply chain team tackles each challenge head on by improving processes and collaborating with supplier-partners to proactively mitigate supply chain risk. We have always worked to develop and maintain excellent relationships with our suppliers so we can both be successful. During these trying times, good relations cannot be underestimated.
Our three-prong approach to excellent lead times and on time deliveries:
Automation: By automating buying and inventory management processes, we created a dynamic system that seamlessly adjusts reorder points, and min / max levels for components based on changing customer demand, supply lead times, and freight transit times.
Planning: We work with our suppliers to put in place blanket orders and long-term commitments for 12 months and longer and are bringing on additional freight partners to ensure we have available capacity and flexibility for incoming materials.
Inventory: Versa's investment in inventory further demonstrates our commitment to meeting our customers' needs and is a critical third leg in our strategy. With inventory in key components which leverage Versa's modular designs, we are extremely flexible and can customize a product to best utilize available components, while always meeting or exceeding the customer's needs.
Of course, Versa is not immune to the ongoing supply chain challenges. However, we are always proactively looking for opportunities to improve our processes and materials management to ensure that we continue to lead the industry in customer service and delivery.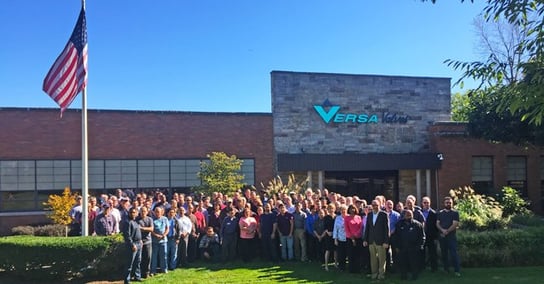 ---
Versa offers incomparable product reliability, durability, customer service, market knowledge, and application prowess, all backed by our 10-year warranty. We are a privately held company and ISO-9000 certified factory based in the USA, providing a bedrock of "Real World Reliability" and service for our customers.
For more information contact your local Distributor.
Engineered to Outperform and Outlast all Others