Once again, we want to reassure you that we are committed to maintaining our exemplary customer service and delivery performance as we navigate the challenges of the COVID-19 outbreak.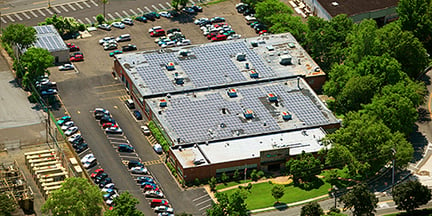 Our staffing plans and inventory levels are extremely strong, and we expect to continue to meet or exceed your product needs with respect to lead times and on-time deliveries. Our sales team remains ready to serve you and our factory is running 6 days per week. We organized our production group into two teams working on different days. This enhances social distancing and gives us back-up if one team becomes exposed to the virus. Our highest priority is to best assure the safety and health of our employees so that they can then fulfill your needs.
Versa's Risk Mitigation Actions
Protecting the health of our employees and partners:
Versa has advised all employees to follow the CDC guidelines for safety and prevention.
Versa has suspended all business travel and implemented policies to allow remote working arrangements, when feasible.
We have implemented extensive cleaning measures for all areas of the facility.
Over 50% of our team is working remotely.
Versa has restricted access to the facility to only essential personnel.
While the safety and health of our team is Versa's number one priority, being able to take care of our customers is our "raison d'etre":
Versa developed and began executing a risk mitigation plan in January to prepare for any supply interruptions and ensure our customers are still able to get the products they need.
Versa has engaged with all our international and domestic suppliers to make sure we have inventory on hand and accessible in our supply pipeline to cover demand for 4 to 6 months. We are tracking all part numbers from both international and domestic suppliers and verifying inventory levels at each stage of the supply chain.
Additionally, we have looked at tier 2 and tier 3 supply levels to identify any at risk components and made sure we have inventory or back up suppliers available.
We continue to work with our freight providers daily to understand the latest capacity constraints, changes to transit times, and restrictions to material movement and are doing everything we can to adjust shipping instructions and methods to minimize any impact on production.
Our factory will be operating on 6 days per week to meet customer needs.
Additional Actions
Versa's senior leadership team is meeting daily to update on all impacts of COVID-19 on our team and partners.
Policies are also reviewed and updated daily to make sure we are adapting to the ever-changing circumstances caused by COVID-19.
Our thoughts are with all of our partners as we navigate the days ahead.