Bottom dumps, also known as belly dumps, and railroad coal cars withstand some of the harshest environments imaginable. Valves in these applications withstand extremely high vibration, wide temperature ranges, elements of weather, dust, dirt, and a variety of caustic load materials.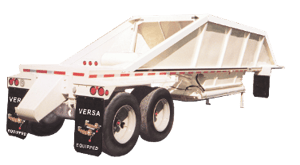 Decades ago, to overcome the rigors of this application, Versa Valves designed and manufactured the industry's most reliable field-proven "bottom dump" hopper control valves for bottom dump trailers and railroad coal cars.
The basic construction includes our thick-walled forged brass which can withstand potential heavy impact coupled with bubble tight seals that provide leak free service for "creep-free" hopper control. In addition, our air spring design eliminates potential failures from a broken spring. Furthermore, the Versa bottom dump valve is designed with our proven dust proof option to keep the solenoid and main valve free from clogging from dirt, sand, and dust.
The full flow, ½" ported function is either a 2 position (open or closed) electrical control from the truck cab or a 3 position (open, closed, or metering) from a manual lever directly assembled on the Versa Valve.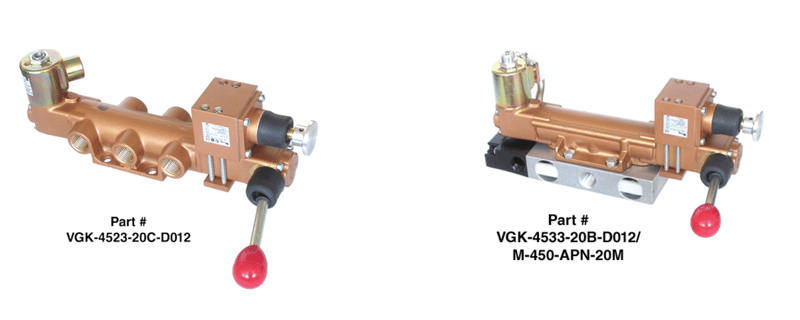 Versa is the benchmark of quality for directional control valves and our Brass V Series is key to the reliability of the "bottom dump" hopper control valve for bottom dump trailers or railroad coal cars.
For more information, refer to our product bulletin: Bottom Dump Control Valves
Visit VersaSelect for full specifications and pricing.